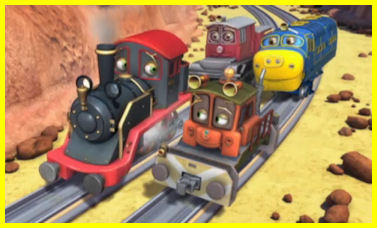 Did you know that in both shops at the National Railway Museum display more Chuggington merchandise than Thomas merchandise? I would know. I have been volunteering there every other week for several months. To some this shift may be of little surprise.
After all, that brand has been positioning itself for its whole existence as the "next big thing", the "Thomas Toppler". I guess it's really happening now. Sure, the Thomas brand is probably raking in more dough due to higher awareness and penetration, but any greater soul has dried up long ago.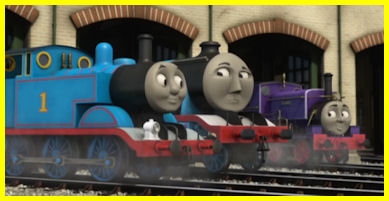 Just for an example, look at leokimvideo's stuff. Particularly when he compared the Thomas and Chugger toys. Now the Thomas sets and swag may be better designed and constructed, but look at the trains themselves. Sure, they may not be accurate, as an Awdryite might sniff, but compare them with the older, simpler Thomas models, and you will find the missing, and thus inspiring element: every inch of them is soaked in character. These detailed, multicolored models seem to come from a magnificent world of wonder and whimsy. Compared with these bubbly, bright buddies, what do Thomas and his friends have to offer?
But what about that fabled Island of Sodor? What kind of place is it like, really? Well, based on the simplicity of the models, who can really say? Of course we hardcore fans know, but who else?
I'm not really bothered by Chuggington's popularity per se. It can have all the toys and models and kits it wants. But what truly saddens me about the NRM shops is what is not there. The average little kid walking into the shop would probably not miss it; neither would their parents. But someone like me, someone like us would notice immediately.
What has kept me from being afraid of Chuggington's dominance of the shops is those books: the fact that no matter how superior their toys may be, they are still, ultimately, a RECENT corporate media creation, with commerce as its ultimate--sole--goal. It has no history to build on, so it will soon disintegrate like a flash in a pan. Not that there is anything wrong with that. Not at all. In fact, that is what the Thomas franchise has become.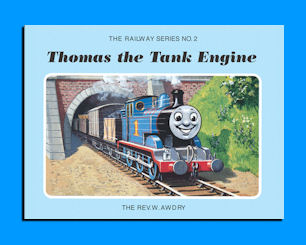 Now it has always been commercial to a great extent, but what makes the Railway Series so important is that it had a home that was--just a little--beyond that profit impulse. Unlike so many of the franchises being lauded, nerd-ed, geek-ed and Youtube-d throughout this great internet of ours, the world of Thomas the Tank Engine did not originate in a boardroom or marketing department. It was the product of one man's living passion.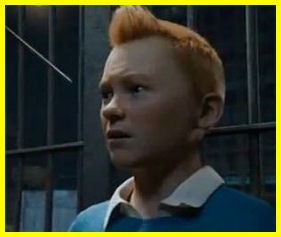 Over the past couple months I've seen movies that have breathed new life into old franchises, in particular, Tintin (which would be a great direction to look in for revitalizing Thomas but that's for another time), Winnie the Pooh, and the new Muppets movie. Notably, these last two movies were produced by Disney. What stuck out about them, and what truly enhanced their quality, was their ACKNOWLEDGEMENT and EMBRACE of the past. I think the core of what I find so...repulsive...yes, repulsive...about how our franchise is headed is the complete failure on the part of the current rights holders to do either of those things.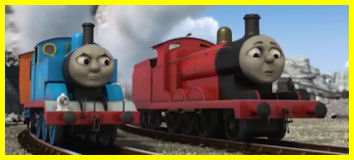 The films that served as tributes to the works of Georges "Herge" Remi , A. A. Milne and Jim Henson respectively showed the passion of their creators. So did the Allcroft and Mitton Seasons of the Thomas TV series. So does much of the work that comes out of the Thomas Fandom now, wherever it may be produced. I sincerely doubt that it can be found within the official Thomas franchise unless serious changes are made. The Chuggers are waiting in the wings. I cannot say if they have more passion in their stories. Maybe they do, maybe they don't. But their boardroom origins give them a flexibility to fill Thomas' missing elements. And that could spell doom for the franchise.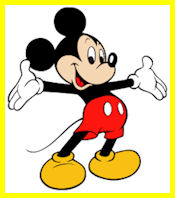 What originally inspired me to write this was the acquisition of HiT Entertainment and the Thomas franchise by Mattel. Some are cautiously optimistic about this change. Some have noted that Mattel would be a vastly superior overlord to the Disney empire. About this latter point I cannot disagree more strongly, and it all comes down to the role of passion.
There are many, many things wrong with the Walt Disney Corporation. But, considering the type of brand that Thomas the Tank Engine is, one that is HISTORICAL and TECHNICAL, and aimed at younger children, it was the best choice for the franchise to be respected on both the global and local level.
To put it plainly, the 'Mouse' has more in common with the works and worldview of Reverend Awdry than anything by Mattel, or Saban for that matter. As I posted in this very thread years ago, Walt Disney was a contemporary of Awdry's, a rail enthusiast himself with a stickler for aesthetic accuracy in his drawings, if not his writings. Most important, though: the man had passion, and vision to see it realized.
The Disney of 2008 I would have indeed feared owning HiT and Thomas. But like everything else, things have CHANGED. In the years since, Disney has rediscovered, in some small way, its sense of the past. The return to line-drawn animated musical form in The Princess and the Frog in 2009 demonstrated this return to a respect of old form. The release of Winnie the Pooh and The Muppets, with their recognition and respect for their product's history, did the same for old content.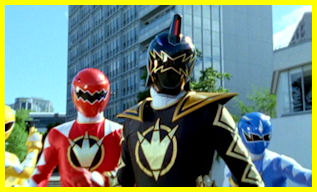 Yes, Disney did not treat the Power Rangers franchise well. But I fail to see how this is relevant. This franchise has its origins in the 1970s with the Super Sentai series, aimed at kids about 6 and up, based in science fiction and fantasy, and containing cartoon violence with swords, guns, robots, etc. I don't know if this can all be linked to a single passionate individual. How can this at all compare to the Railway Series, with its origins in the 1940s, younger audience, basis in technical accuracy and containing little, if any, violence.
Which franchise do you think fits better with Disney's brand image? This is not a defence of their treatment of Saban's property, though it may be an explanation.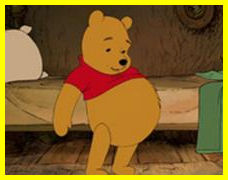 Indeed, the treatment of Winnie-the-Pooh offers a surprisingly positive picture of a Disney-ruled Thomas. Yes, A. A. Milne's family has had a long series of disagreements with them, and it is Disney's style of the characters that still dominates. But the original books have always remained in print; the alternative remained, and in 2009, was allowed to see an addition to the library of Winnie the Pooh books. And their adaptations have maintained the broad strokes of Milne, as evidenced by the latest movie, which took previously unused material from the original work.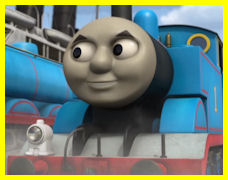 Isn't it a shame that the same cannot be said of the recent developments in our own children's book series? In this year where it seems like everything has changed, especially nostalgic children's entertainment, it's incredible that this franchise has remained mired in the bad old ways of ignoring its heritage while everyone else who can has moved in the opposite direction.
In this year of revolution, is it going to be our time in 2013 with Andrew Brenner at the helm of writing and Producer, Ian McCue, pushing for a return to the railway roots of Thomas?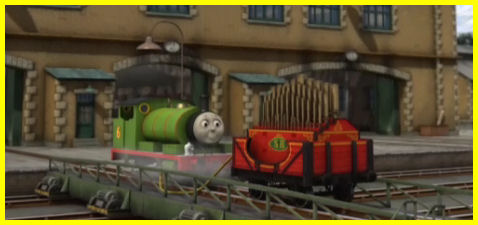 What makes Thomas the Tank Engine so unique amongst ALL children's properties is that it is so welded to its original historical time and place. Outside of the occasional heritage railway, who is exposed to steam engines on a regular basis? In the United States, most people hardly see any railways at all. What makes the Railway Series so special--and so challenging--is that it actively engages with its real world context. HiT has constantly run away from this challenge. You cannot really blame them, they don't know that world. But Disney does. It is relearning what it has forgotten. Can the same be said for Mattel?
But now I'm offering too many questions and too few answers. Here's one, though it is in the form of a question. What can be more contemporary than the e-reader tablet? Guess where else you can't find the Railway Series.
Maybe we at the SiF, in our second decade, can change that.